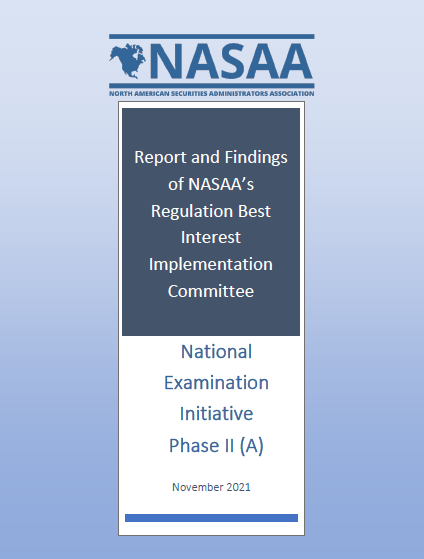 This NASAA report provides the results of a nationwide survey conducted by state securities regulators and is the first comprehensive look at broker-dealer industry policies and practices following the implementation of Regulation Best Interest (Reg BI) by the Securities and Exchange Commission.
The NASAA 2022 annual enforcement report highlights investigations and enforcement actions taken by state securities regulators to protect investors and maintain the integrity of the nation's financial markets.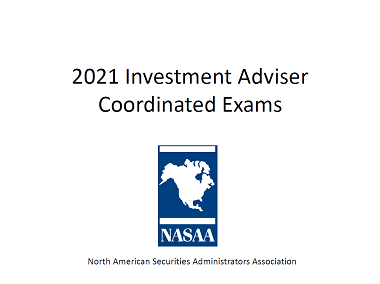 The NASAA 2021 Investment Advisor Examination Sweeps report is based on coordinated examinations of state-registered investment advisers throughout the United States. This report identifies top compliance deficiencies and offers a series of recommended best practices for investment advisers to consider in order to improve their compliance practices and procedures.

The quarterly NASAA Insight newsletter keeps readers up to date on recent news and activities of the association and its members.