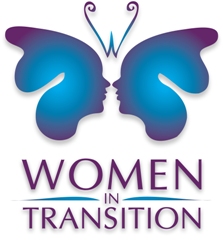 Invest in Yourself: Tools to Empower Women Investors NASAA's Women in Transition resources are designed to empower women investors to take control of their financial futures. Many women face particularly daunting money challenges during periods of financial transition — marriage, divorce, job loss, retirement, sending kids off to college, and other changes to their own or their family's financial circumstances. Through specifically tailored investor education resources, on-site presentations to women's groups and a public awareness campaign, NASAA aims to help women invest with confidence and steer clear of investment fraud.
---
Why Women in Transition?
99 percent of women will be financially responsible for themselves or their families at some point (Wi$eUp)
More women than ever before – 40 percent – serve as their household's primary breadwinner (Wi$eUp)
Nearly 2/3 of women ages 40 to 79 have experienced a major financial transition such as divorce or job loss (AARP)
Women typically live longer than men and must be financially prepared for a longer retirement
Less than half of women have a retirement plan (Social Security Administration)
---
The Presentation Women in Transition: Invest in Yourself (PDF) The Women in Transition: Invest in Yourself PowerPoint presentation encourages women to evaluate their relationship with money and take the first step toward more proactively managing their investments. The presentation highlights the red flags of investment fraud, outlines how to investigate before investing and offers tips and tricks to face any financial transition with confidence. To schedule a NASAA Women in Transition: Invest in Yourself presentation in your area, contact your local state or provincial securities regulator.
---
Downloadable Resources