It is imperative for the Securities and Exchange Commission to adopt reasonable rules to protect investors in this market and that improvements to Rule 506 facilitate the investor trust that is necessary to promote the capital formation goals embodied in the JOBS Act. – NASAA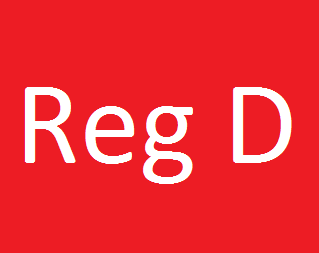 Background
Private placement offerings allow companies to raise money by selling stocks, bonds and other instruments. Such offerings may be exempt from federal securities registration requirements. This exemption allows a company to raise business capital without having to comply with the registration requirements of a public securities offering.
Federal law allows companies to make a private placement offering to people who have sufficient wealth or access to information that would presumably allow them to make completely informed investment decisions. Those investors are known as "accredited" or "sophisticated" investors.
When initially written, Rule 506 of Regulation D of the Securities Act of 1933 did not permit general solicitation or advertising of private placement offerings. In 2012 , Congress passed the JOBS Act, which directed the Securities and Exchange Commission (SEC) to implement rules that, among other things, would lift the 80-year-old ban on general solicitation or advertising as long as the sales are limited to "accredited" investors.
On July 10, 2013, the SEC adopted rules eliminating the prohibition on general solicitation and general advertising and disqualifying felons and other "bad actors" from Rule 506 offerings. These rules became effective on September 23, 2013.  On the same date, the SEC proposed related rules to modify Regulation D, Form D and Rule 156 under the Securities Act to enable the SEC to better evaluate and regulate the securities market now that the ban on general advertising and solicitation has been lifted.
NASAA's View
The recent changes to Rule 506 will have an enormous impact on the securities markets in the United States. While some of those impacts will be positive, NASAA anticipates that a greater number of investors will be defrauded, sold unsuitable investment products, or otherwise victimized in offerings conducted under Rule 506.
As the regulators who are closest to small investors throughout the United States, we frequently receive complaints from those who are victimized in offerings conducted under Rule 506. In 2011 and 2012, Rule 506 offerings ranked as the most common product or scheme leading to enforcement actions by state securities regulators. In those two years alone, NASAA members recorded 340 enforcement actions involving Rule 506 offerings, and private placements are commonly listed on NASAA's annual list of top investor traps.
NASAA Suggests Modest Changes to Proposed Rule
NASAA has suggested modest changes to the proposed rules that we believe will yield important protections for investors at the lowest possible cost to issuers, and we have pointed out places where the proposed rules could be scaled back to save costs without unduly harming investors. For example, NASAA believes the Commission should:
require the filing of Form D prior to the use of general advertising;
establish meaningful consequences for those who fail to file Form D;
enhance the content of Form D to capture data that is important to the Commission and investors;
require the filing of a closing amendment to Form D;
adopt more meaningful measures (in lieu of lengthy advertising legends) to ensure that appropriate disclosures are made to investors;
require the use of a very brief legend that allows the Commission to monitor on-line advertising;
place reasonable restrictions on the advertising used under Rule 506;
update the Accredited Investor definition to ensure that it more accurately reflects investor sophistication; and
evaluate the costs and benefits of all changes to Rule 506 together, not in isolation.
Details of each of these changes are available in NASAA's September 27, 2013 comment letter to the SEC.  It is our hope that this balanced approach will help the Commissioners reach consensus on these issues so that the final rules will be adopted as rapidly as possible.
NASAA strongly believes that these modest changes should be made to Rule 506 and Form D to enhance the ability of the Commission and NASAA members to protect investors while minimizing the burdens to the small businesses who use the rule to raise capital. These changes need to be adopted quickly, before unmonitored general solicitations begin to erode investor confidence in private placements and make it harder for businesses to find investors who are willing to enter this marketplace.
No NASAA member is interested in creating excessive or inefficient rules, but we have learned that efforts to spur successful capital formation must reflect a balanced regulatory approach that minimizes unnecessary costs and burdens on small businesses while protecting investors from fraud and abuse. Without adequate investor protections to safeguard the integrity of the private placement marketplace, investors should and will flee from the market, depriving small businesses of an important source of capital.
NASAA Resources

Comment Letter: William Beatty, NASAA President-elect and Washington Securities Administrator, November 6, 2013
NASAA Testimony: The JOBS Act at a Year and a Half: Assessing Progress and Unmet Opportunities, U.S. Senate Banking Subcommittee on Securities, Insurance and Investments, October 30, 2013
NASAA Comment Letter to the SEC Regarding the Proposed Amendments to Regulation D, Form D and Rule 156, September 27, 2013
Comment Letter: Andrew M. Hartnett, Commissioner of Securities, Missouri Secretary of State's Office, September 23, 2013
Comment Letter: William F. Galvin, Secretary of the Commonwealth of Massachusetts, September 23, 2013
NASAA Investor Advisory: Private Placement Offerings, April 2, 2013
NASAA Comment Letter to SEC Regarding Eliminating the Prohibition Against General Solicitation and General Advertising in Rule 506 and Rule 144A, October 3, 2012
Other Resources