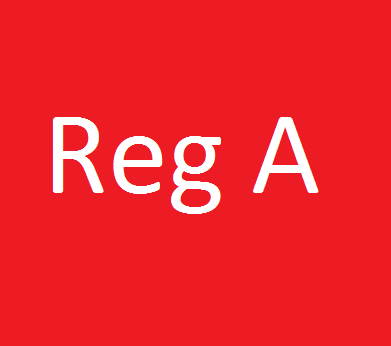 Background
In a departure from its longstanding tradition of investor protection, the SEC, in its Regulation  A proposal, flouts Congressional intent by seeking to preempt state authority and in so doing deprives unsophisticated investors of important protections they have enjoyed for years.
Typically, when a company seeks to raise capital by marketing securities to a broad audience, it must first register its offering with the SEC, a state (or states), or both to ensure that potential investors have adequate information upon which to make informed investment decisions and to ensure that the enterprise seeking the capital is not operating in an unjust or unfair manner. An offering may qualify for an exemption from registration if it limits the amount of funding sought and the types of investor to whom it is marketed.
One of these exemptions, Regulation A, has allowed unregistered public offerings of up to $5 million of securities in a 12-month period. Title IV of the Jumpstart Our Business Startups (JOBS) Act of 2012 increased to $50 million from $5 million the amount of money that can be raised through these offerings.
The JOBS Act recognized the strong investor protection role provided by state securities regulators in reviewing Regulation A offerings as part of the registration process. Yet in its proposed rule implementing Regulation A, the SEC ignored Congressional intent by eliminating a state's ability to review these offerings before they are sold to the public. Unless reversed, the SEC's proposed rule stands to harm investors as well as small and local businesses.
Four Reasons Why the SEC's Reg A Proposal to Preempt
State Authority is Harmful to  Investors and Small Businesses Alike
1. The Commission's December 18 proposal disregards the important role of the states in regulating Reg A offerings.
State regulators have particular strengths that uniquely qualify them to effectively oversee Regulation A offerings. Because they are geographically close and accessible to investors, states are in a better position than the SEC to communicate with both small business issuers and investors to ensure that this exemption is not abused. Moreover, the states will be most familiar with the local economic factors that affect small business and states have a strong interest in protecting investors in these types of offerings.
---
2. The Commission's arbitrary decision to prohibit the states from performing an important oversight role could have negative implications for retail investors.
Given the risky nature of such investments, a collaborative and complementary system of policing small size offerings would contribute to the success of the public marketplace and provide what is best for investors. Unfortunately, the SEC's failure to recognize the essential role of the states in reviewing these offerings exacerbates the potential for fraud and abuse and undermines the investor confidence necessary to ensure that this market achieves its fullest potential.
---
3. States question the legal sufficiency of the proposal.
The Commission's proposed reliance on the "qualified purchaser" definition as a means for achieving preemption is in direct conflict with Congress' intention that "qualified purchasers" be experienced and "sophisticated" investors who can protect themselves in the financial markets.
The SEC's proposed rule disregards Congressional intent as it bases sophistication on the type of investment rather than the qualification of the purchaser. During extensive debate of the JOBS Act, Congress considered and rejected calls to preempt states from review of Regulation A offerings.
---
4. The states have already developed a new coordinated review system that will ease regulatory burdens without sacrificing investor protection.
NASAA has developed a streamlined multi-state review protocols for Regulation A offerings to ease regulatory compliance costs on small companies seeking to raise capital. With the new program, Regulation A filings will be made in one place and distributed electronically to all states. Lead examiners will be appointed as the primary point of contact for a filer and each state will be given 10 business days for review. The lead examiners alone will interact with the issuer to resolve any deficiencies. Each participating jurisdiction agrees to clear the application upon clearance by the lead examiner. On January 30, the NASAA Board of Directors approved the Proposed Coordinated Review Program for membership vote. The program was approved March 7. Coordinated Review Overview |  Illustrated Guide to NASAA's Coordinated Review Program | NASAA Coordinated Review Program Protocol
Comments, Testimony & Other Resources
 In the News