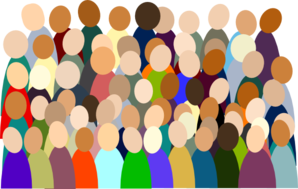 Right now you can go on the Internet and donate to your favorite cause or startup business and get a t-shirt or maybe a free doughnut every week but you cannot invest in your favorite startup and get a share of stock.
Why?
Because securities laws govern the issuance of stock. You can't invest in a company that hasn't registered their stock, or qualified for an exemption from registration.
Registration is designed to protect both investors and legitimate issuers. The challenge is balancing investor protection with the interests of small businesses and entrepreneurs seeking to raise money.
However, if you are interested in using equity crowdfunding on a local basis, a growing number of states have enacted exemptions within existing federal law that allow local small businesses and entrepreneurs to use intrastate equity crowdfunding to help grow their businesses by tapping into the crowd within their state's borders.
The North American Securities Administrators Association is pleased to offer resources to help investors and small business owners learn more about equity crowdfunding.
Resources
To learn more about equity crowdfunding, contact your state securities regulator:
To learn if equity crowdfunding is legal in your state, or if your state is considering enacting crowdfunding legislation:
To learn details of individual jurisdiction intrastate crowdfunding legislation or regulation:
To learn what you should know about equity crowdfunding as an investor or small business owner/entrepreneur: