M
ay 9, 2017
Washington, D.C.
Investor Protection and Market Confidence: Charting a Course for the Future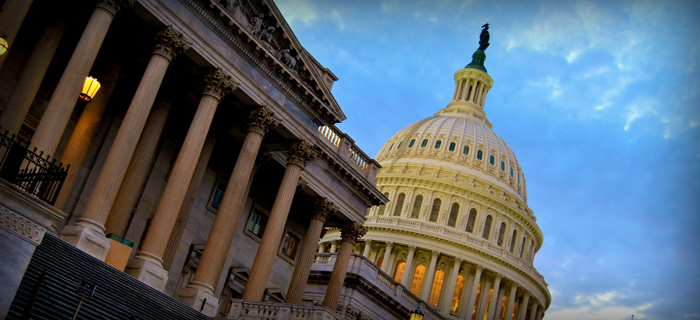 ---
Agenda
Tuesday, May 9
Keynote Luncheon
12 – 1:15 p.m.
Mark Hamrick, Washington Bureau Chief and Senior Economic Analyst for Bankrate, and President of the Society of American Business Editors and Writers
Discussion
Impact On Investors from Shrinking Public Markets
1:30 – 2:35 p.m.
Are the U.S. public markets becoming "de-equitized" in light of the number and types of companies that choose to raise investment capital in the private markets? Are retail investors being deprived of opportunities to invest in new companies with strong growth potential? A panel of experts will discuss trends regarding the number of publicly listed companies and the potential impact this trend will have on retail investors in the future.
Moderator:
Anya Coverman, Deputy Director of Policy and Associate General Counsel, NASAA
Participants:
Mary Condon, Associate Dean, Osgoode Hall Law School and former Vice Chair and Commissioner of the Ontario Securities Commission.
William Bratton, Nicholas F. Gallicchio Professor of Law and Co-Director, Institute for Law & Economics, University of Pennsylvania Law School
Dan James Suzuki, CFA, Senior U.S. Equity Strategist, Bank of America Merrill Lynch Global Research
Daniel Zinn , General Counsel, OTC Markets Group Inc.
Networking Break
2:35 – 3 p.m.
Discussion
Seeking Stability Amid a Sea of Change: The Outlook for State and Federal Financial Services Regulation
3 – 4:05 p.m.
Investors and securities markets continue to benefit from reforms enacted in the wake of the financial crisis, including policies that increase transparency regarding the activity of advisers to private funds, enhance systemic stability, minimize conflicts of interest, and hold bad-actors accountable. A panel of experts will discuss how legislation and regulation enacted in response to the financial crisis can be adjusted while maintaining important investor protections and empowering investors to make informed financial decisions as they invest for retirement and in small businesses that help grow jobs and create economic wealth. Panelists also will discuss where regulation is heading in the new administration, with an emphasis on the interplay of federal and state securities regulation.
Moderator:
Katherine Milgram, Bureau Chief, New York Investor Protection Bureau
Participants:
Joseph Borg, Director, Alabama Securities Commission
Michael Barr, Roy F. and Jean Humphrey Proffitt Professor of Law, University of Michigan Law School
David Lipton, Professor of Law and Director of the Securities Regulation Program, The Catholic University of America
Speaker Spotlight
4:05 – 4:30 p.m.
Rick Fleming, Investor Advocate, U.S. Securities and Exchange Commission
Networking Break
4:30 – 4:50 p.m.
Discussion
Under the Dome: Financial Regulatory Reform and the 115th Congress
4:50 – 5:55 p.m.
As the new Presidential Administration moves beyond its 100th day, the debate over financial regulatory reform has evolved into a serious and nuanced discussion of which elements of our existing regulatory framework can or should be changed. A bipartisan panel of congressional staff will examine the outlook for financial regulatory reform and other legislation in the 115th Congress. The panel also will consider legislative and other policy activity affecting seniors, including financial fraud, retirement security, and related issues; as well as other factors impacting legislative policy, including political and institutional considerations.
Moderator:
Michael Canning, Director of Policy, NASAA
Participants:
Participants will include senior staff members from relevant House and Senate committees with jurisdiction over financial services and securities matters.
Closing Remarks
5:55 – 6 p.m.
Reception
6 – 7:30 p.m.
---
Travel Information
There are three airports in the Washington, D.C. area.  The closest airport to downtown Washington is the Ronald Reagan National Airport. Travelers using the Amtrak train should select Union Station in Washington, DC.